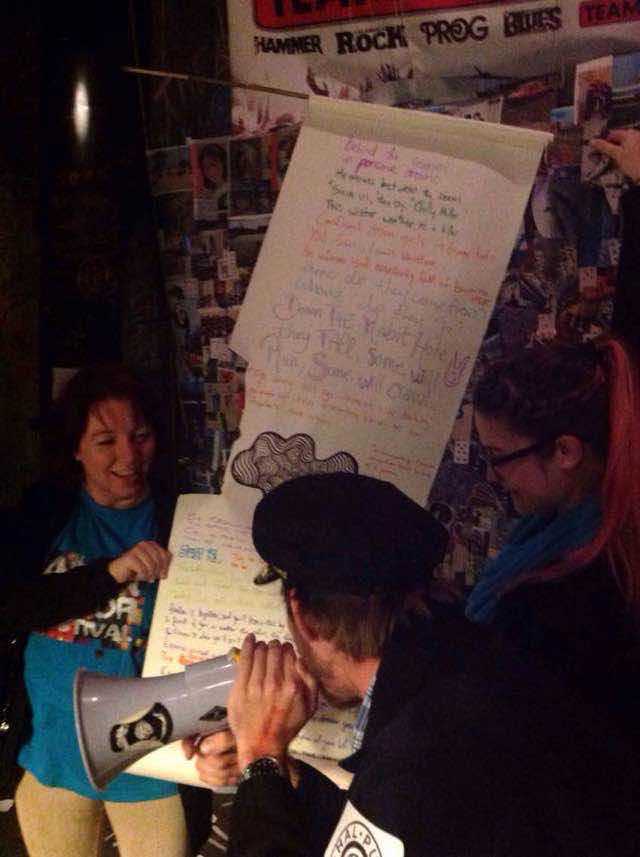 The H.A.L. crew joined the Shanghai Burning Man Decompression (put on by the people behind the Dragon Burn) at Inferno this past Sunday. From afternoon and into the evening, H.A.L. solicited lines for a massive collaborative poem (see the full poem below) and mad H.A.L. poets targeted members of the crowd for spontaneous poetry performances.
More photos (and a giant poem) after the jump….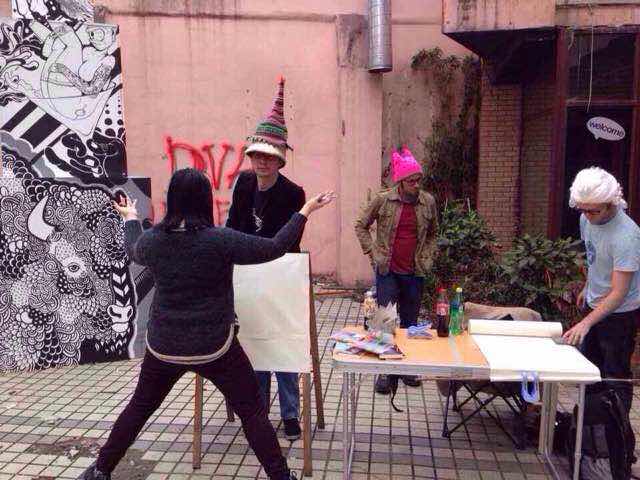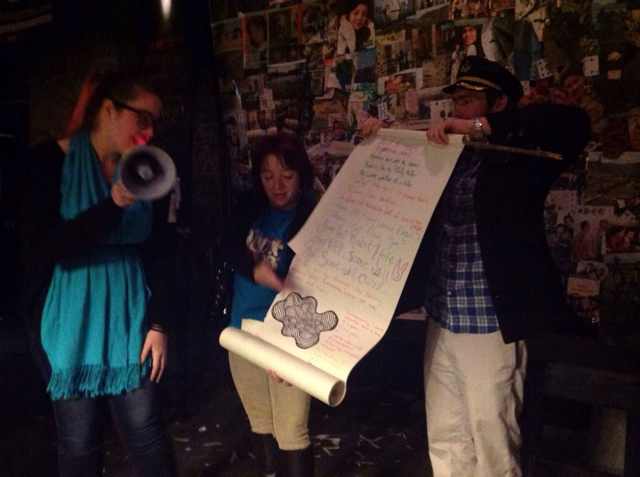 Don't worry, Shanghai. You'll be seeing H.A.L. again soon. In the meantime, looking to show your writing to someone besides your cat? Join us at the bi-weekly GROUPTH!NK writers group. Contact Miller(at)haliterature(dot)(com) for more.
Photos from Joanna, Nick and Miller. Poem (read it here) by the fine folks gathered at the Shanghai Burning Man Decompression 2014.