by Nicole Stanton
When was the last time your cheek muscles hurt from smiling? From beginning to end, Exit 2nd Banana is a riot. The plot follows Constable Jack Valentine as he tries to sift through the murky waters of murders while the audience chooses who lives and who dies. True to its tagline, "Meet the Unusual Suspects," this interactive murder mystery resurrects the noir murder mystery in which everyone is a suspect and your favorite 1920's circus characters without the dead clichés. The audience suspends their disbelief of the absurdity to laugh at the lobster-clawed boy married to one of the two heads of a Siamese twin.
Exit 2nd Banana transcends every metatheatrical realm as the audience becomes both murderer and spectator to the murders. With six possible murders, six victims, and eight different endings, each performance is unique. Robin Silver, head one of the Siamese twin sisters, jokes, "I haven't got to do my murder yet and it is hilarious, thus far the audience keeps picking us as the next victim so I haven't got to be a murderer yet." While the actors are at the mercy of the audience decision, the audience members run the risk of playing a lion in Miss Ginger Bünderburg's feline act, or singing along with the Clairvoyant's 'meditational' hymn. "There is very little, if any, of this type of entertainment in Shanghai,"says H.A.L. founder Björn Wahlström, who was in the audience,"It's not every day you get to see a cross dressing bearded lady doing a burlesque dance. It's just good old fun."
The best feature of the play is the richness of the characterization. Although we have all seen renditions of the typical circus freaks: the bearded lady, the Siamese twins, the femme fatale lion tamer, the 'loony' clairvoyant, the freak of nature, the actors revitalize these characters with clever dialogue and awesome chemistry. The play takes a different angle on the circus by centering on the interaction between the "acts." What would it be like being married to half of a Siamese twin? How does a clairvoyant escape being a spectacle in which she is expected to see the future? The play humanizes the insecurities of the freaks long enough for the audience to empathize, or cringe, before poking fun at each other's embarrassing physical and emotional deformities in standard slapstick humor.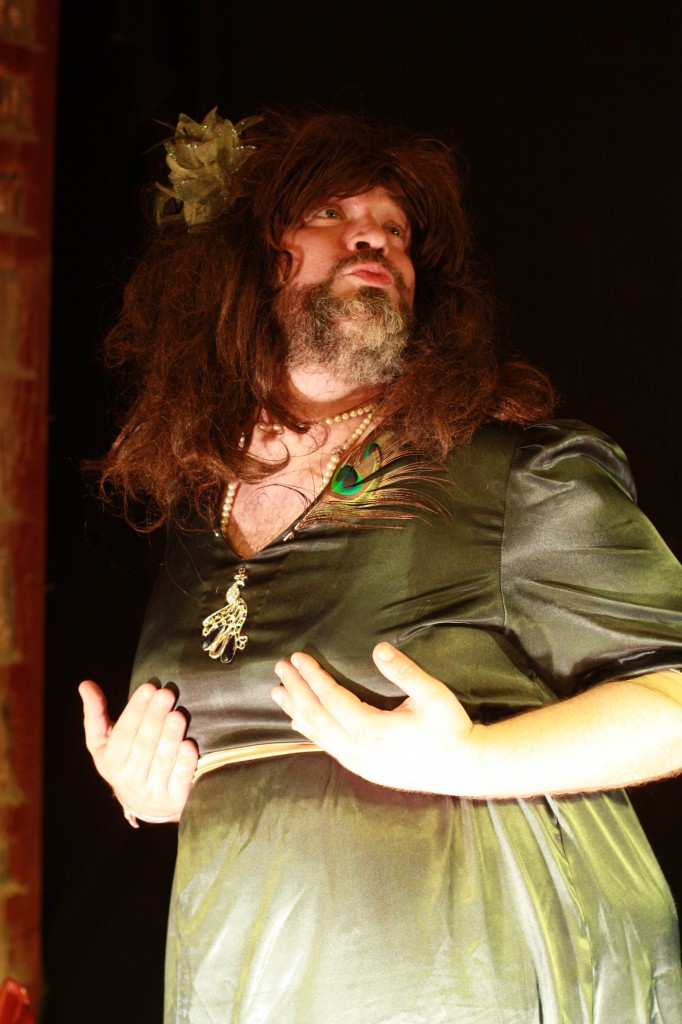 "Its been a lot of work but we have been having fun throughout the production," says David Foote, the director and co-author of the play. In a city where there is a plethora of the same, Exit 2nd Banana mixes the kitschy elements of the circus with the playful parody of the Sin City-esque detective plot achieving an overall refreshing change of wacky lighthearted humor.
Exit 2nd Banana runs from 14th-17th & 20th-23rd of June at Strictly Designers United, Building 3 upstairs, 601 Wai Ma Lu, near Mao Jia Yuan Lu, 外马路601 号3栋 , 近毛家园