Watch SLAMHAI3 on Vimeo.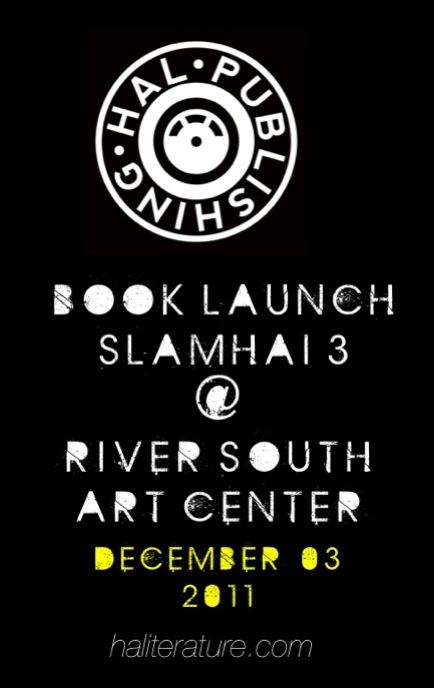 That's right all you haters: H.A.L. is going back to River South Art Center on December 3rd, with new and improved poets for a new and even less harmonious SLAMHAI3. And, oh, a new book: MIDDLE KINGDOM UNDERGROUND. End of the year party is on people! If by chance you missed last year's poetry bash you may want to check it out here.
Full Press Release for SLAMHAI3 here.
Love
B.