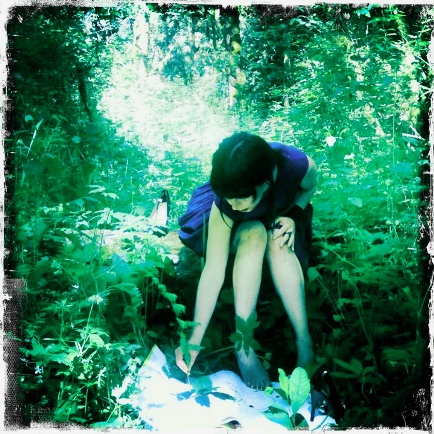 HAL is exceptionally proud to present to you the latest brainchild of our NA director, Ms Dena Rash Guzman: unshodquills.com
Introduction of this new project below, in editor-in-chief Dena's own words. HAL takes hat and pants off, and applauds.
Unshod Quills: a Pandemic Journal of the Arts and Letters is the newest project from HAL's trusty foreign correspondent, Dena. Unapologetic in her admission that she was inspired in large part by her experiences working with HAL, Dena presents an online arts and literature journal with every plan of bringing it from the computer screen to print within a year. Ambitious? Yes. Dena also plans to bring Unshod Quills to the people, with plans for live event featuring poets from UQ.
Each issue of Unshod Quills will feature authors writing on topics assigned by the editor. This issue's topics include lipstick, beasts, When We Two Parted, sonnets, and transportation. The next reading period for Unshod Quills begins on June 15 – see the website for more details, or email the editor at dena@haliterature.com to be included on the mailing list.
Dena Rash Guzman: poet, visual artist and HAL Director of North America, and recently editor of UQ out of rural Portland, Oregon, formerly of Las Vegas, honorarily of Shanghai, China.  The Unshod Quills Writers Collective, including UQ's first featured writer, Ms. Wendy Ellis of Pennylvania's Amish Country and UQ's first featured artist, Ms. Eva Steil of Las Vegas, Nevada. Plenty of writers from the Hai, including Renee Reynolds, Josh Stenberg (the great tiger tamer from 1984), Susie Gordon and Bjorn Wahlstrom.
The mission of Unshod Quills is to give voice to emerging writers from around the world, and to show the work of established writers and artists as well. Unshod Quills wants to shake up what is expected from the standard American lit journal by providing a forum for artists and writers of all disciplines. There is no one's work UQ does not  want to see. The editor hopes for continued collaboration with HAL and the entire population of the planet. Unshod Quills hopes to be very contagious. Everyone will get it.