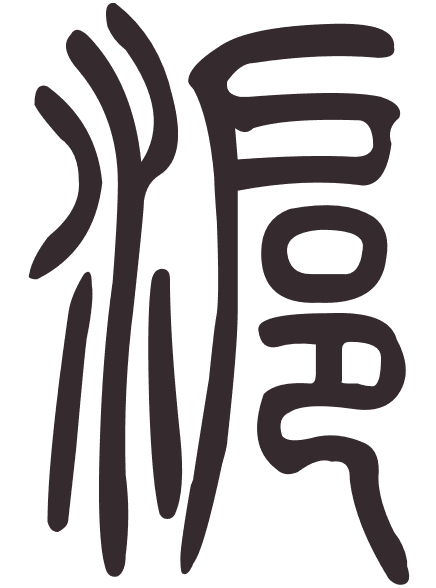 by Elodie Gao
Do you know where the dragon comes from?  It starts from the carp.  There was one carp called Hu. It was fed by the people in a nearby village.  Hu tried its best to return their kindness.  Hu came up with hard scales to protect the village, strong claws to fight against enemies, big eyes to foresee potential dangers, and the most powerful ability — to change the environment of the village so that people there could always enjoy a comfortable life.  Finally, Hu changed from a carp to a dragon.
Hu's fantastic power attracted a lot of people.  They wished Hu could also give them happiness. So they stayed in the village and fed Hu everyday.  No doubt, Hu still tried to achieve their needs. However, with more and more people coming, Hu reached the limits of its ability.  It could not meet all the requests.
When their needs could not be satisfied, they cursed and even beat Hu.  In the end, they did physical surgery to change the body of Hu to meet their needs. Local villagers could do nothing but see the suffering of Hu.  Because once the carp became a dragon, the state would be in charge of it.  Finally, Hu could not stand this anymore.  It become a monster and ate everyone who approached it.