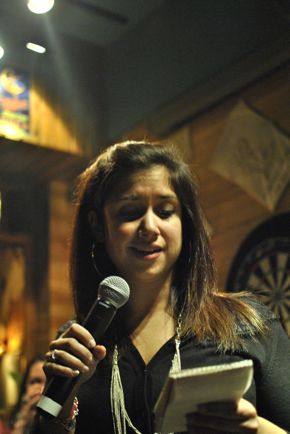 Sipping proper bourbon, H.A.L. courted the crowd at Southern Belle with some good 'ole down home vicious flash fiction.  Eight great writers rose again to face off in 1,000 words or less.  SLAMHAI Round II victor / H.A.L. librarian Susie Gordon kept those saucy writers in check (we already did Shanghai Erotic Fiction Night, after all), but you can't keep a naughty writer down as newcomer Lindsay Redifer proved with her kinky stories that won her the night.
Join H.A.L. again with Shanghai weapon of freestyle destruction Icenine as we present a night of lyrical freestyle frenzy in the third and final installment of Shanghai BARd Fight: the Rap Battle.  Thursday, March 31.  8pm, Lune.
More photos after the jump…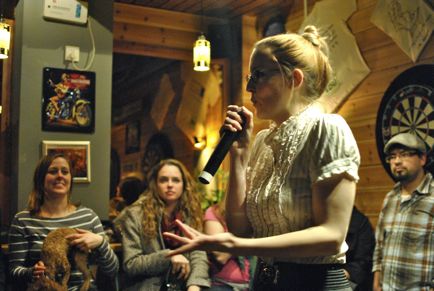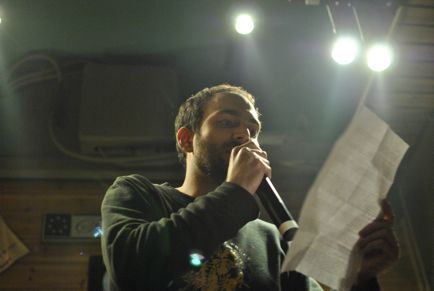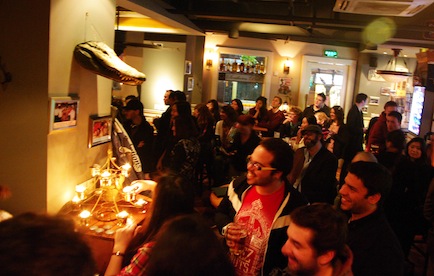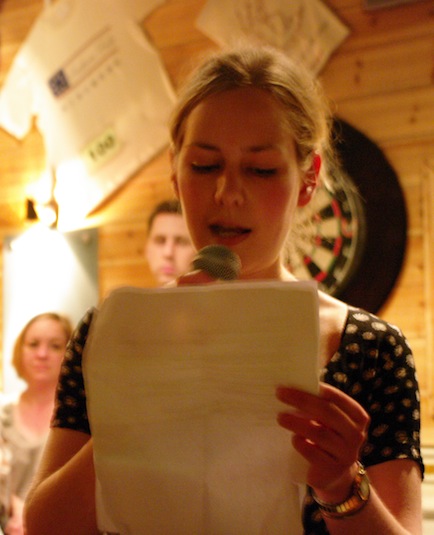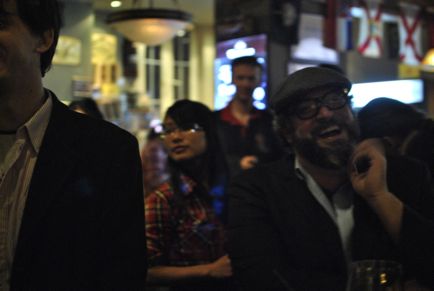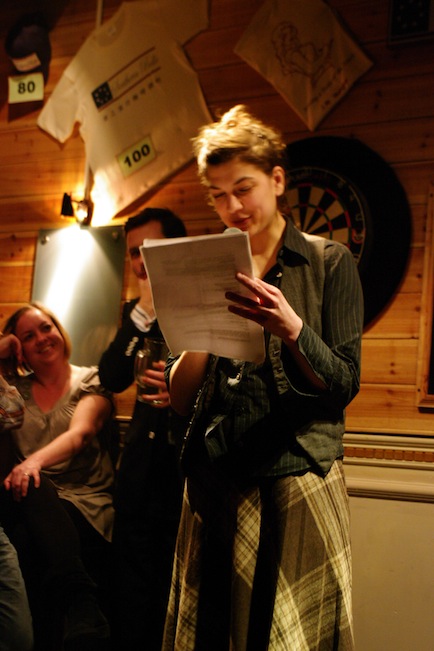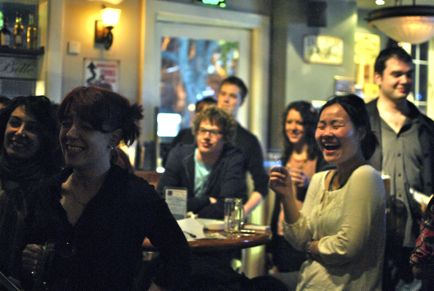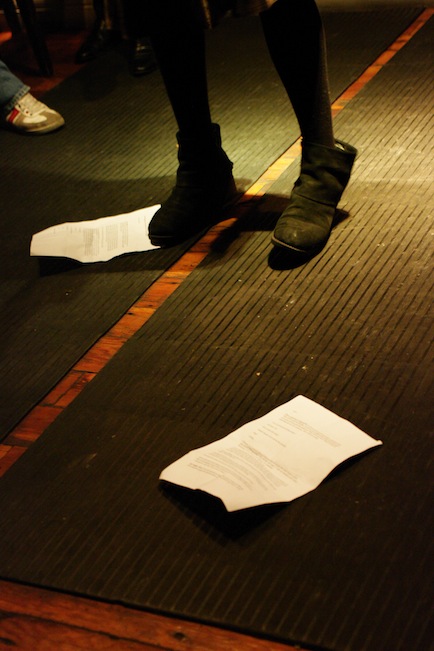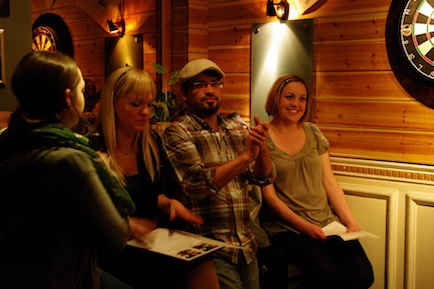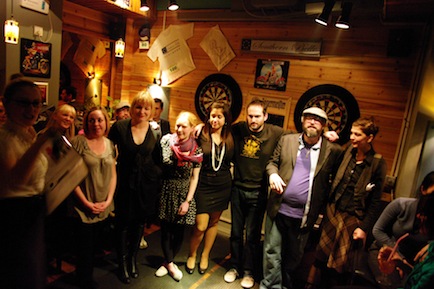 Photos by Jack Zhang, Angeline Gai, and Miller Wey.