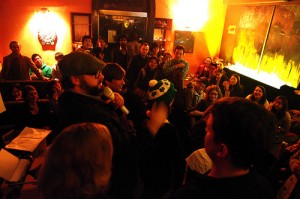 The crowd packed tight into Crocus, tables and chairs spread out in the bar around a small red stage.  The usual murmur of the crowd, the clinking of glasses broke suddenly with the bellowing of MC W.M. Butler reigning in the night.  Five H.A.L. poets and five brave souls plucked from the audience took the stage to face off in poetic combat.  From the start of the night, all pieces were composed on the spot, from round one all the way to the final lighting round where the final three poets had three minutes to complete their poems.  The final went to HAL newcomer Dan Plunkett, who rolled on stage with the calm of a monk and dropped his rhymes like fists from a Kung Fu master.
Join HAL again this Thursday at Southern Belle for Vicious Flash Fiction, with SLAMHAI, Round II winner Ms. Susie Gordon overseeing the mayhem as eight Shanghai based writers face off with short stories of less than 1,000 words.
More pictures after the jump….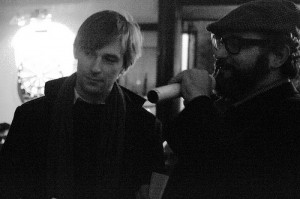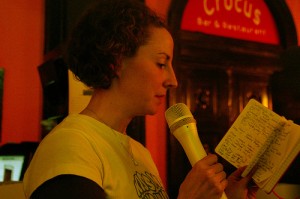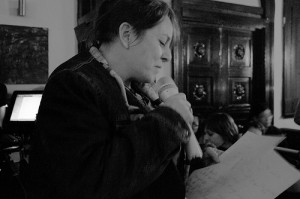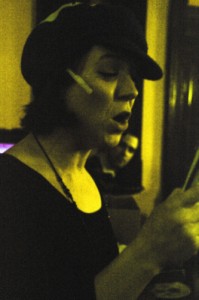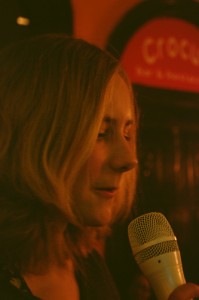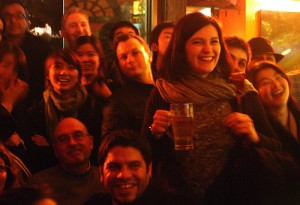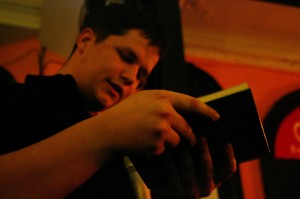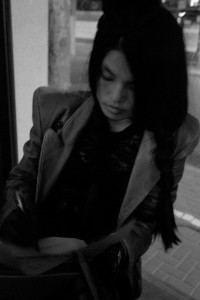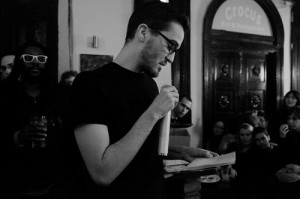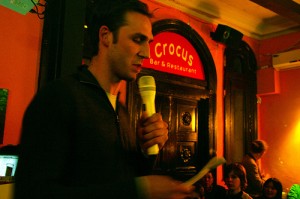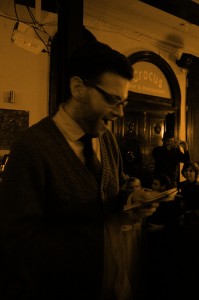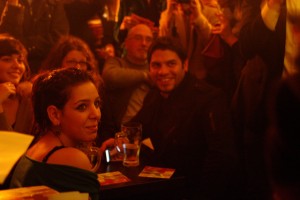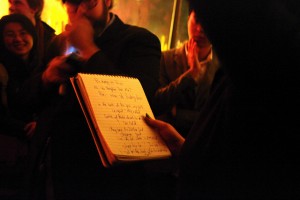 Photos kindly provided by the lovely and talented Angeline Gai.