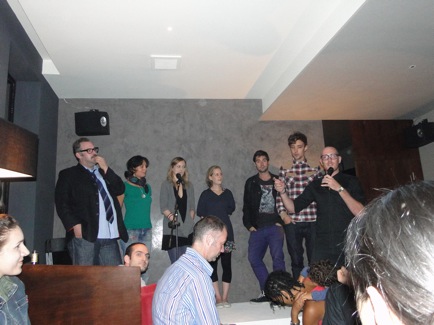 September 22nd saw the first ever SLAMHAI! go down with a proud line-up of 6 poets, and a friendly though surprisingly dirty minded audience (you know who you are). All to our delight, goes without saying. We put our poets through three stages, producing highlights such as Kathrina slammin' Bring da Ruckus, and Estelle improvising verses on pulling her skirt up in the world's finest squatter toilets. Not to forget misfit Morris, Hunter (where is it?!), and Butler, whose musing on lesbians are a bit shocking even for this site (or even the Internet…) And last not least, our own Susie Q:
And everyone says
That poetry's for losers, geeks, library goons,
But I'd rather have this than those modern tunes
Give me Ginsberg, give me Eliot (I don't want to be an idiot).
It's the papercuts that matter
When you think about it.
We couldn't have said it better. Big thanks to all of you, poets and audience, for helping us make SLAMHAI! one of the coolest evenings Shanghai has seen since the glory days (Ho-Tom, Christian, Simon, Morgan, and Brother J – love you guys!). See you around Christmas for the next one, drop us an Email to get on our mailing list, editor@haliterature.com
Love
B.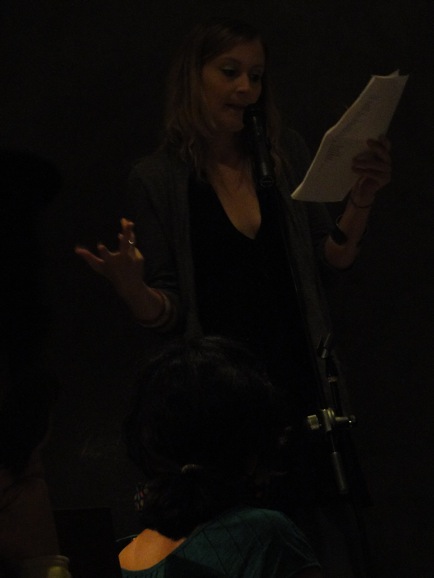 S.C. Gordon – There were street pajamas, Expat dramas…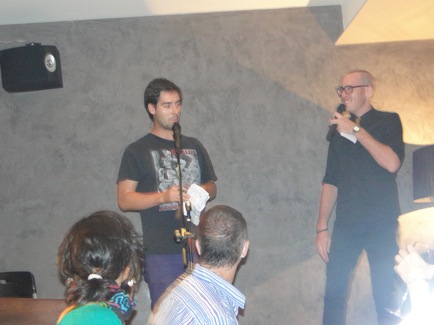 Hunter Braithwaite – There are more nerves in this quarter inch, than thoughts in my head, than pricks in a pinch…
We stop by the toll, I drag myself out and across,
the grass-sprinkeled pavement, to the bare brick case,
the menacing gonggongcesuo squating place…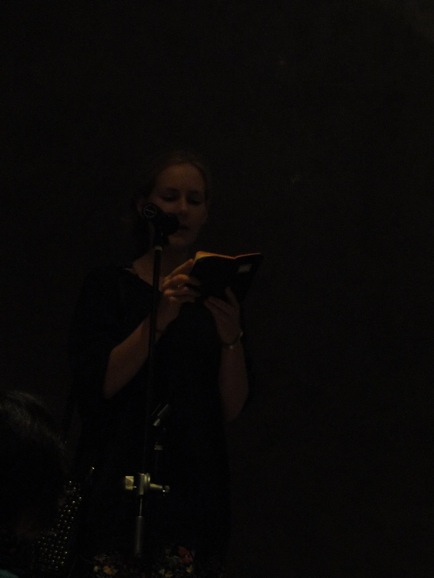 Katrina Hamlin –
Midnight. Supermarket carpark.
Boy lugs big box.
'Fuck'.
Drops it.
Scatters them.
Catches some.
'Fuckit.
One bit'.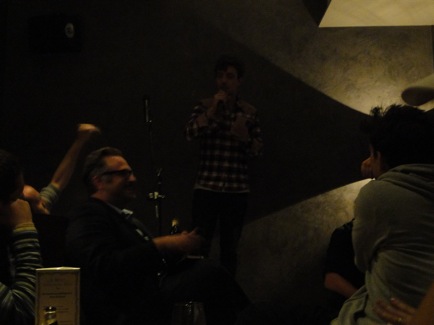 Morris – The Swedish GG Allin of Freestyle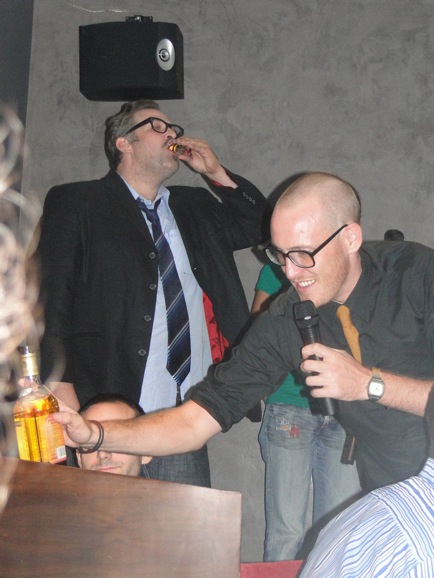 wm. Butler readi.. doing tequila shots onstage…?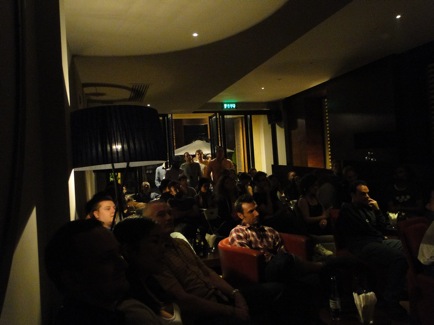 The beautiful, energized and increasingly intoxicated crowd.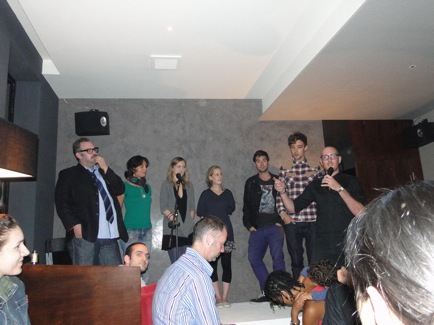 Shiny happy poets at SLAMHAI! 2010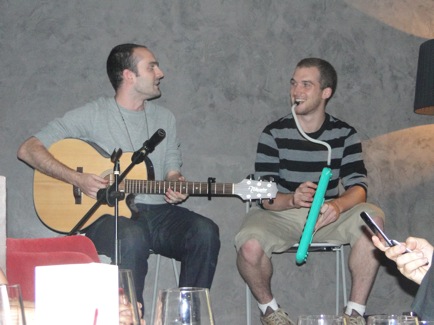 Our favorite superstar T-money supported, along with…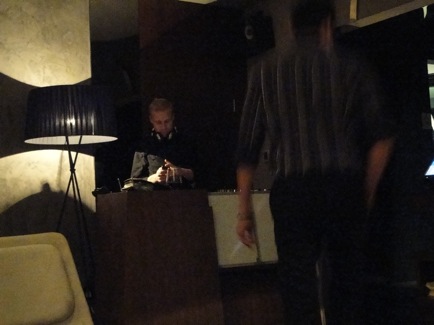 Ben Thriller (who wants to see you all at Dada tomorrow (Sat 10/09).