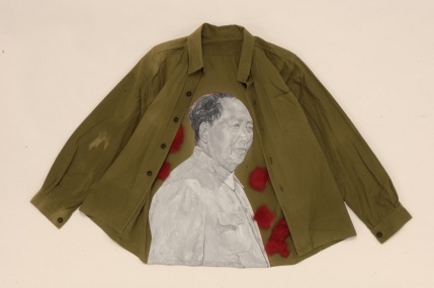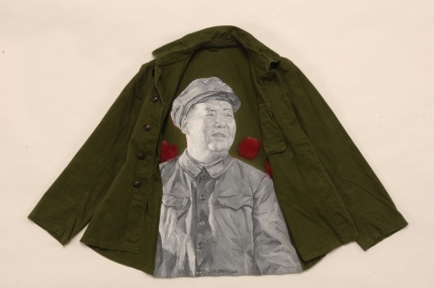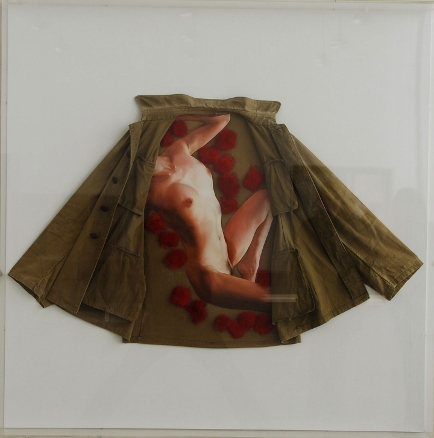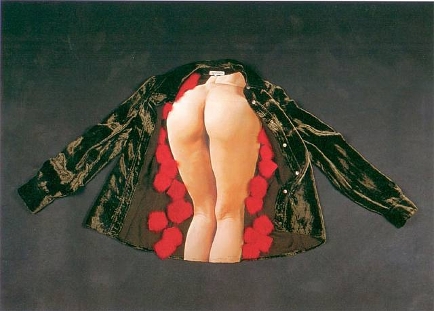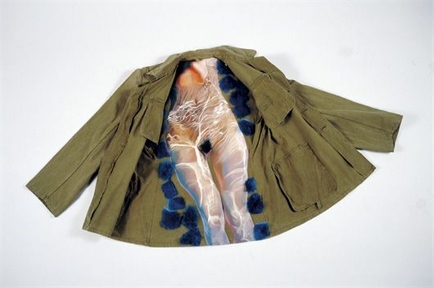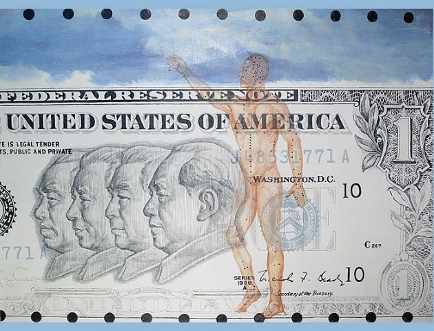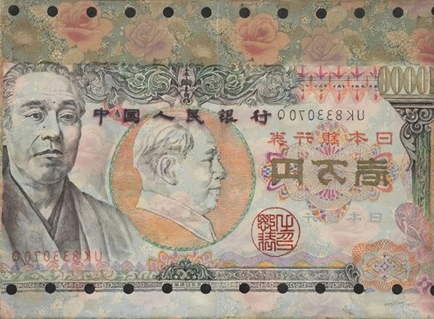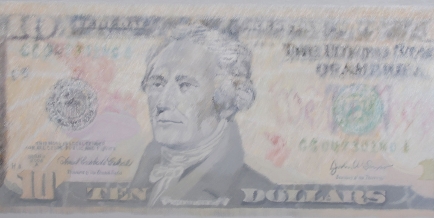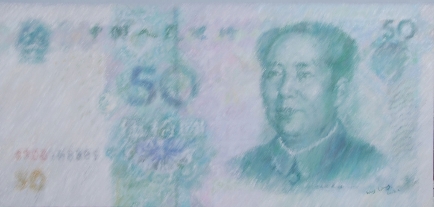 About H.A.L. Featured Artist Wang Qiang
Wang Qiang's simple sculptures and paintings are unusually diverse but are untied by a single theme–the challenging of social taboos. Though his work often seems brusque, it is usually sharply political, and aims to offer insight into the psychological functioning of society.
Wang's well-known Currency series is subtly derisive, setting out to highlight and challenge the commercialization of life for the "new Chinese," the blurring of notions defined by material wealth, and the politicization of China's Renminbi. Images of international currencies are joined with varying images from China's communist heritage, along with depictions of the artist himself. Wang examines the bills removed from their original context, articulating his view of the personal effect globalization and economic policy has had on China's people.
The No Subject series deals with our veiled sexual desires, critiquing the traditional Chinese thinking that calls for preserving the principles of nature and eliminating human desire–an impossible and dangerous ideal. Using fashion, painting, and performance, the artist asks the viewer to consider how sex has been covered up in contemporary society, and how clothes, one of civilization's primary markers, have literally and symbolically facilitated this phenomenon. He questions the validity of such a trend by peeling back the garments to expose the naked female body.[1]
For more information, or to purchase some of Wang's work, please visit http://www.StudioDoorChina.com/, or http://www.ArtSpeakChina.org/.