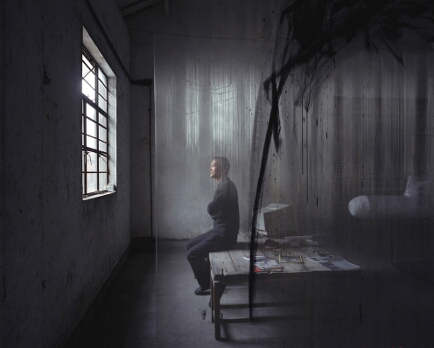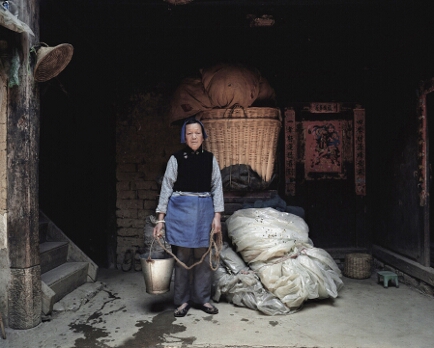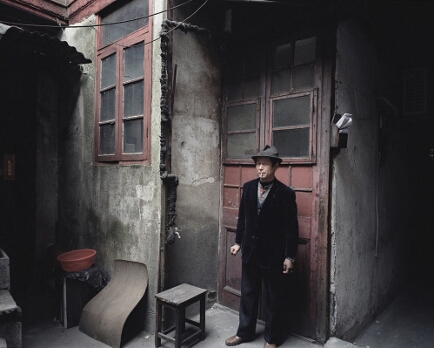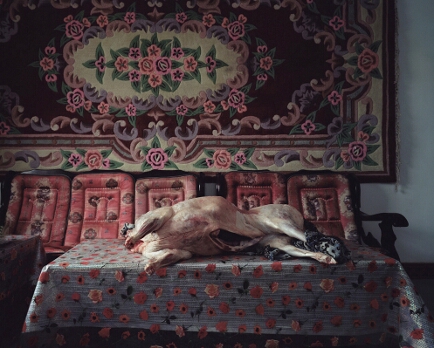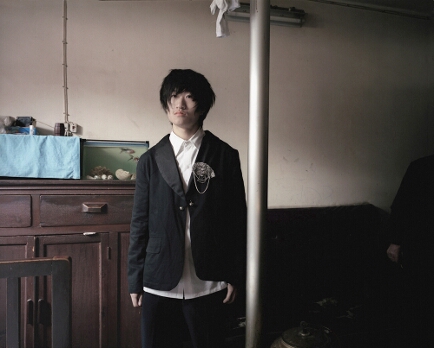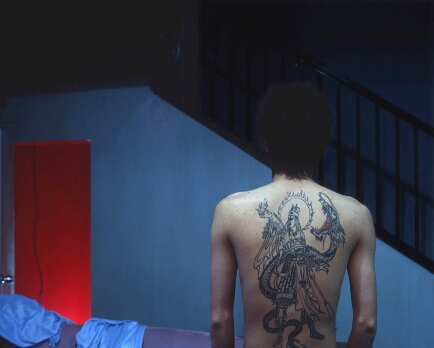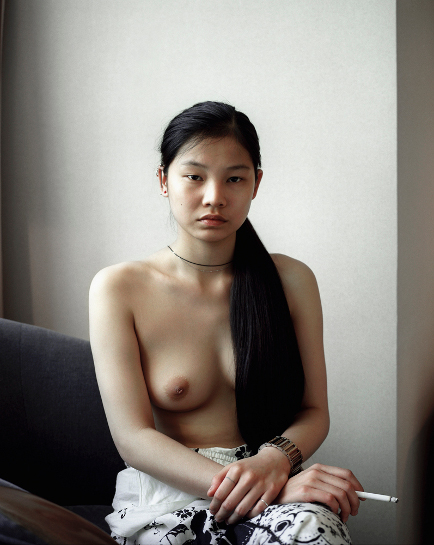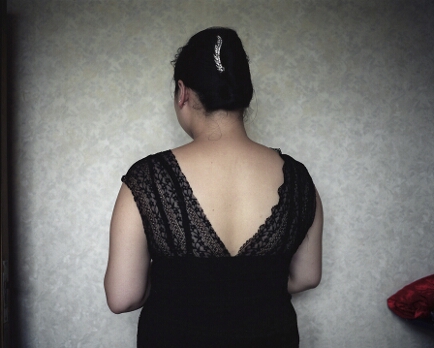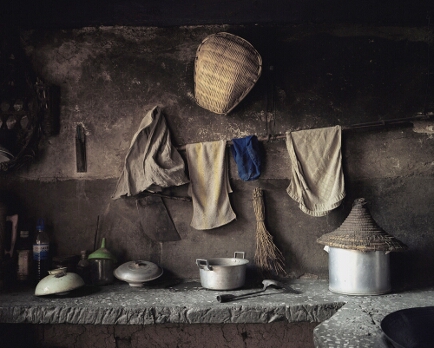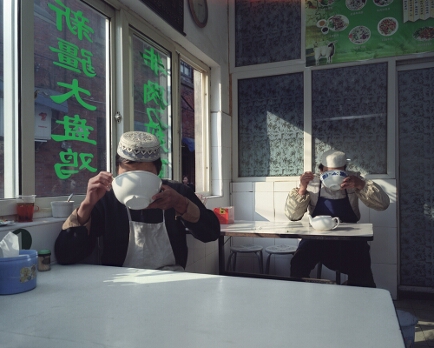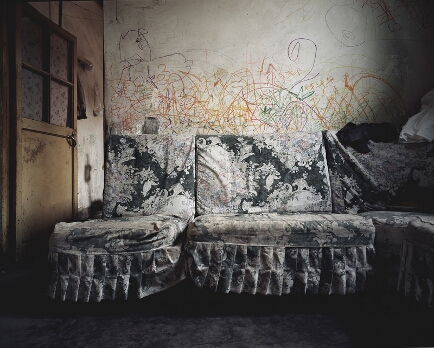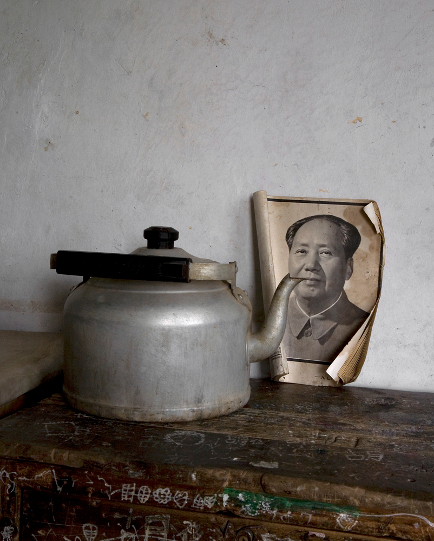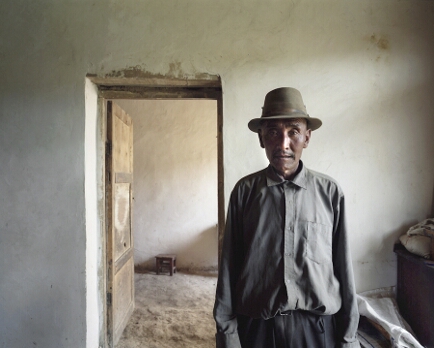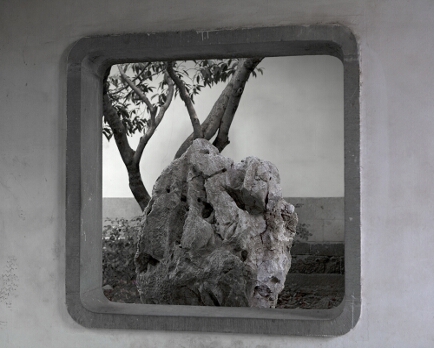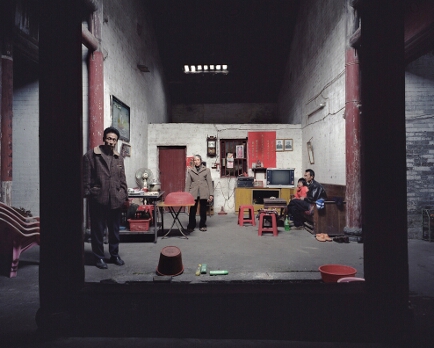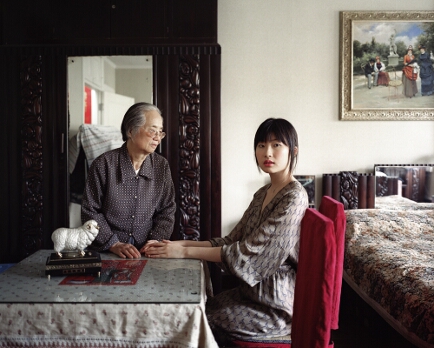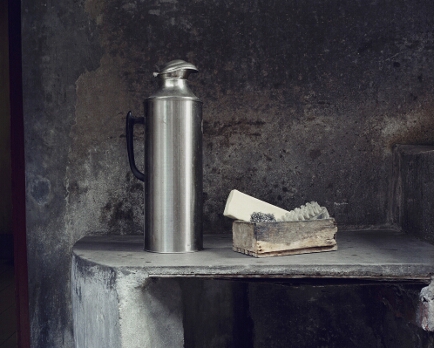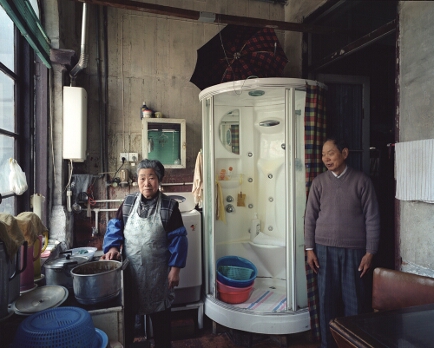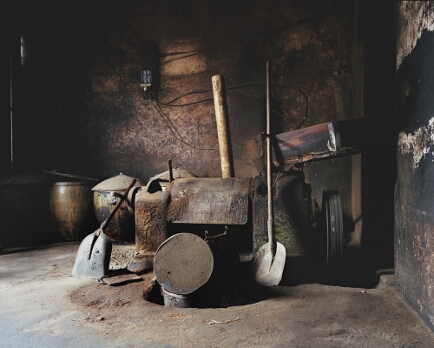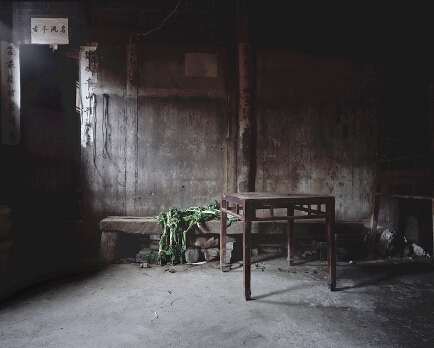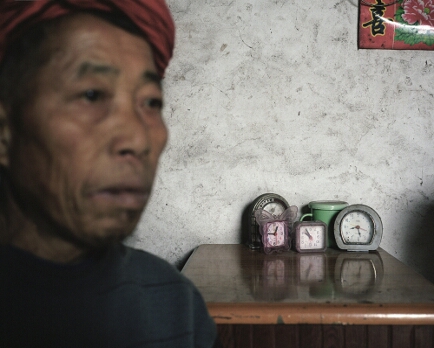 About H.A.L. Featured Artist Robert van der Hilst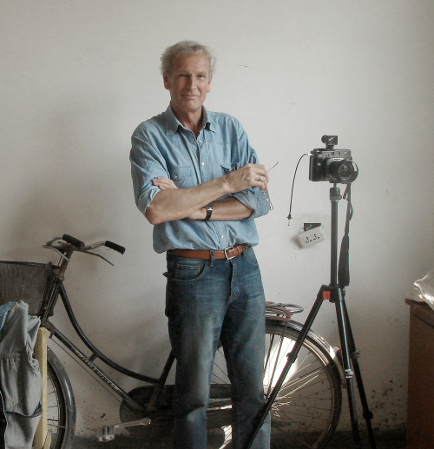 Of his work, van der Hilst says:
"When I started working on my Chinese Interiors photography project in June 2004, about a year after having finished my Cuban Interiors project, I believed that I could take the same approach in China as in Cuba: photographing people inside their homes. This meant meeting them, getting to know them, and then positioning them as I, the photographer, saw them, inside their homes. And, most importantly, speaking with these people in their language and blending into their lives for a short period of time.
"It did not turn out like that at all in China. I do not speak the language and to a large extent I am rather ignorant of its culture. Soon after embarking on the project I realized that I would not be able to blend into these people's lives as easily. Their reactions upon seeing a white foreigner and his camera equipment at their doorstep made me realize that this was not going to work. I felt like an alien arriving at these people's homes.
"Here I was, a Dutch photographer, wishing to get inside the homes of these Chinese families, but unable to communicate with my subjects. I asked myself, 'what am I doing here?'
"But my curiosity to find out more about the people, and their behavior towards me, drove me to pursue my personal mission even more relentlessly. I started working with an interpreter who helped to explain who I was and what it was that I wished to do. Once this critical initial hurdle was overcome, I could communicate with my subjects – through my eyes, feelings, and emotions. Before long, I found myself blending into these people's homes, just like in any country where I could speak the language, and capturing these moments of quiet communication with my subjects.
"I spent most of my time taking photographs in the rural areas of China. Daily life was revealed through the bodies and faces within their interiors, of the people I met, sometimes instantly, sometimes through interaction over a period of time. It was a glimpse into each person's private, human realm.
"While working on this project in China, I was particularly struck by the enormous curiosity, hospitality, and kindness of the families I photographed. Once inside their homes I could also feel the determination, the courage, and the willpower these people possess. For them there seems to be just one way to go: forward. I recalled images of Vermeer, the 17th Century Dutch painter who has inspired my work in many places. I also saw how through their homes I could capture the spirit of these people: the quietness, the pride, the serenity, the austerity, and togetherness of their lives. I now feel extremely confident regarding my subjects and find immense pleasure in visiting many villages and towns throughout China."
Robert van der Hilst's new book, Chinese Interiors, is scheduled to release June 1, 2010. To learn more, please visit his official website at http://www.robertvanderhilst.com/.