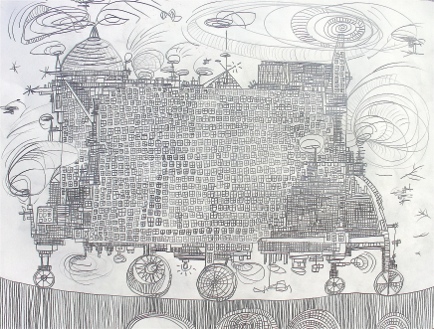 "Tree Building"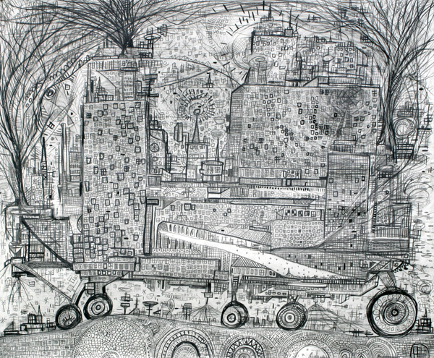 "Tree Building"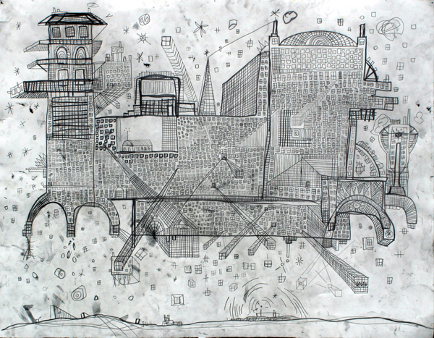 "Troy"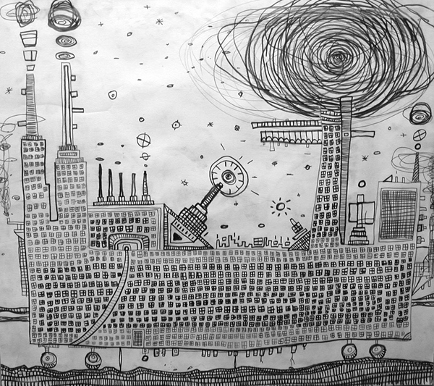 "Tree Building"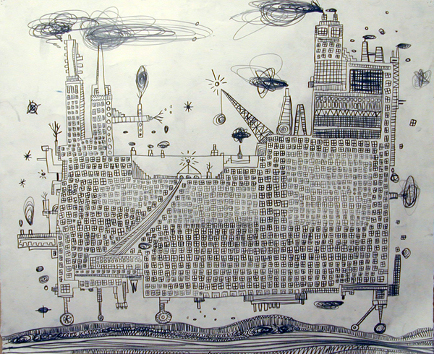 "Tree Building"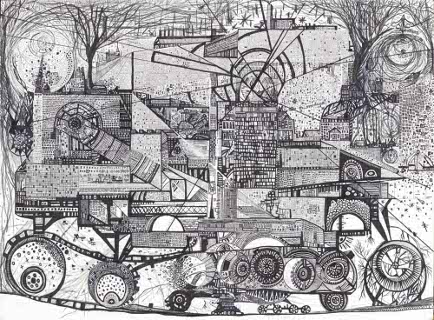 "Tree Building"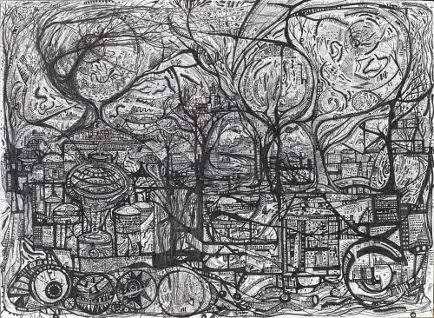 "Tree Building"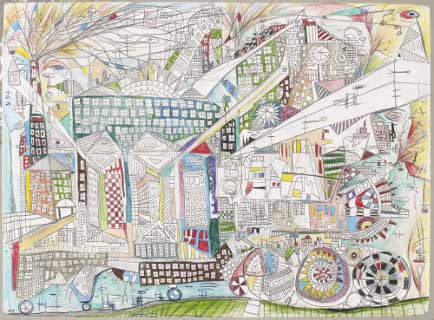 "Tree Building"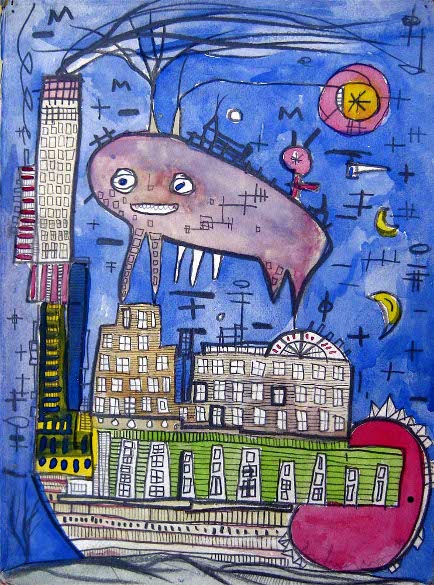 "Ryder"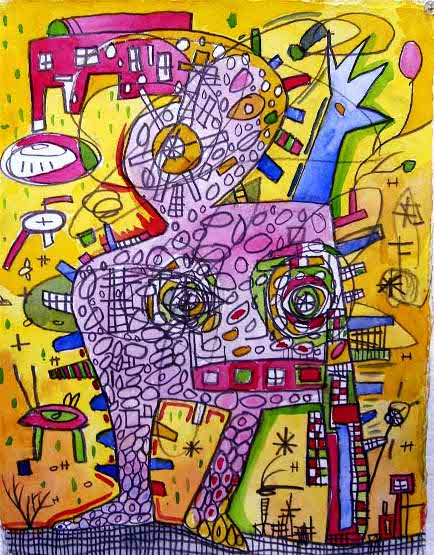 "Jazz Man and Building Head"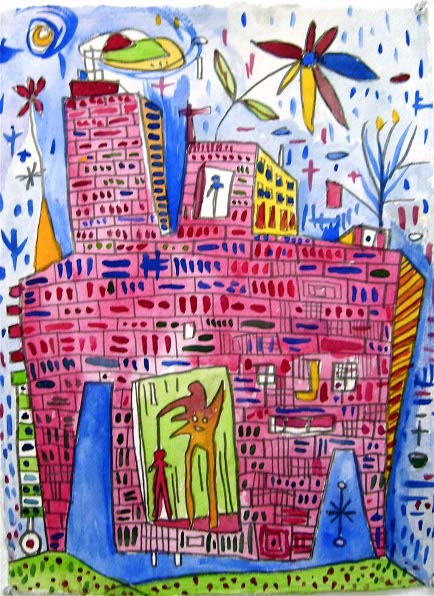 "Here I Am"
About H.A.L. Featured Artist Greg Giegucz
Born in Johnson City, New York, Greg Giegucz earned his B.F.A from the Maine College of Art in Portland, Maine in 1997 and subsequently an M.F.A. from the Memphis College of Art in 2006, working in both printmaking and drawing.
Since that time, he has relocated to New Orleans in order to draw a post-Katrina landscape. In 2005, Greg performed as a part-time instructor for the New Orleans Artworks at the New Orleans School of Glassworks and Printmaking Studio, and co-founded the Greater New Orleans Artist Mansion (GNOAM), a residency/studio foundation located in the historic Faubourg Treme. Greg's artwork has been the subject of national attention, to include an interview conducted by NPR's Noah Adams, a fundraising auction for Brad Pitt's Make it Right Foundation, a two-year public arts commission granted by the New Orleans Downtown Development District, and three consecutive exhibitions hosted by the prestigious New Orleans Jazz and Heritage Festival.
Greg's work consistently deals with issues of identity and the effects of displacement. His work often depicts living architectural/biological structures that illustrate movement in an urban sphere.
Greg is now preparing for the 2010 New Orleans Jazz and Heritage Festival, whereupon he will feature his work on the second weekend from 29 May through 2 April. For more information, or to purchase some of Greg's work, please visit his official website at http://www.giegucz.com/.