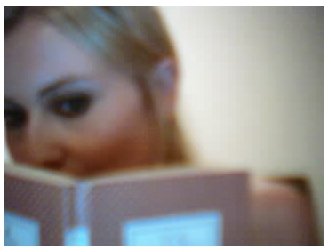 S. C. Gordon was born in the north of England in 1981. Her poetry collection 'Peckham Blue' was published in London in 2006, and she writes short stories, plays, and novels between freelancing as a journalist in Shanghai.
1. What are you working on right now?
I am in the final planning stages of a novel provisionally entitled "Hengshan Road" which tells the story of two sisters who live with their father, an exiled British author, in his near-derelict villa on Hengshan Lu. One sister was adopted as a baby, and the narrative focuses on the search for her birth mother. What they find is far from the expected.

2. Tell us about something in Shanghai that inspires your writing.
The way the buildings occupy their space. The skyscrapers of Lujiazui, the Art Deco apartment blocks of the French Concession, the grim tenements of northern Putuo – architecture and the way it forms a backdrop has always interested me. A city is a stage, in a way.
3. What's the biggest distraction to writing in Shanghai?
Over-stimulation, and a surfeit of people. For me, writing has always been a way to occupy myself, and to ward off loneliness. In a city of so many people and so many events, boredom and loneliness don't happen so often.
4. Quick. A reading list. 5 books:
Lolita (Vladimir Nabokov) – Not smutty, not filthy, not porno. A heart-breaking yet highly humorous study of love, written in the most beautiful English ever to have been committed to the page.
The Snow Goose (Paul Gallico) – Gallico isn't as well-known as he should be. He's famous as the writer of The Poseidon Adventure, but that seems to have shadowed his other books. I discovered him when I was about 14, and devoured his entire opus in a matter of days. The Snow Goose tells the story of a crippled painter and his love of both wild geese and a girl named Fritha. Even thinking about the ending makes me want to cry.
Jill (Philip Larkin) – Better known for his poetry and misanthropy than his (two) works of fiction, Larkin did a sterling job of depicting English working class angst in Jill, the tale of a northern grammar school boy, John, and his trials at Oxford University.
Prep (Curtis Sittenfeld) – Contemporary literary fiction by women is one of my favourite genres. Lionel Shriver, A. M. Homes, Donna Tartt, Zoe Heller – all writers whom I admire hugely. It's a tricky choice, but Prep by Curtis Sittenfeld is the one I would pick as a favourite. Her study of a Massachusetts boarding school is observational, compelling, and intelligent.
The Poetic Edda – Everyone needs at least one curve-ball on their list, to add both an element of surprise and a touch of pretension, so mine is the Poetic Edda. In the original Old Norse, which I spent/wasted two years learning at university. So reading the Poetic Edda is the only way I can justify my strange degree subject.
5. Better City Better Life – yay or nay?
Yay in theory, nay in practise. We'll just have to wait and see.