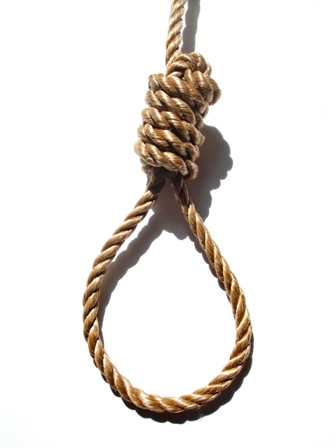 Quick! What's the first thought that jumps into your mind when you hear the phrase 'the last cup of coffee in Shanghai'?
If you said 'suicide' then sign on the dotted line. You're the perfect candidate to be a HAL writer.
This week's Groupthink exposed the morbid side of HAL as an eerie 6 out of 7 contributors chose to end their writings on a suicidal note (on paper, not in real life thank dog). From a suicidal lover, to a zombie slaying coffee addict and back  to caffeinated  murder/suicide.
The open-ended nature of Groupthink is calculated to give authors the freedom to do what they will with the assigned theme. Part of the appeal is in seeing what writers do with it. This week saw an intriguingly melancholy convergence. Strange…Read on…
i am steel baby – by Owsley Beck
Caffeinated zombie slayer Owsley is a weapon. Steel baby!
No Sugar – by Ginger wRong
Ginger wRong serving it up bitter and unadulterated.