A series of rainy Friday evening text messages between me and Wei Wei right after my divorce…
by Renée Reynolds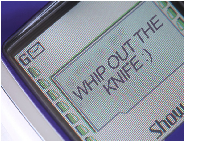 06:12
T:  Hey hey Xiao Wei, on line 2 now. Some kind of delay. Train is stopped. Keep you posted. Kisses.
06:13
W:  What u mean? Metro stop where? U not arriving? I making the pizza!
06:20
T: Bushi! Wǒ lái le! Two stops away but the metro's not moving. A message I can't understand on the loudspeaker.
06:20
W:  Take taxi. Hurry. Stupid egg.
06:25
T:  Bu ke yi. I cannot get off the train. We are between stations Bǎobèi. Besides, it's Friday and raining, no taxis…
06:26
W:  What announcement is saying?
06:32
T:  …"Sorry for inconvenience blah blah blah"…there was an announcement from the metro driver. I didn't understand. Passengers didn't look happy.
06:33
W:  ask someone can speak english! Stupid egg. I worry now.
06:40
T:  Ok
06:50
W: kuai yi dian.
06:55
T:  Ok la! So, xiao jie told me the announcement is not clear. Said what they say when someone has died under the train, but not sure. I dunno what to think though, she was smiling, almost
06:56
T: she was smiling, almost laughing. Either really sinister or playing with me, which is sinister too. Could be repairs. Whatever. Not moving…
06:57
W:  Don't be so fats, probly nervous talking to such cute laowai J…embarrassing can seems sometime bad sinister, remember what you say before?
07:10
T:  U are right, I should calm down. Ever heard of a Chinese claustrophobic?
07:11
Afraid in the closet, right? Mao delete it from jean pool in 1952.
07:20
T:  Haha! Nice try, I doubt there is 'gene' therapy for that and the human genome wasn't even mapped until well after Mao's time.
07:24
W: What they teach you in your Western country. Chinese find it long time ago 😉 Crack the code! Haha! No…andy way, I say 'remove from gene pool' not 'remove by gene' 😉
07:32
T:  Ooo, nice one kid. U R growing sarcastic after all.
07:34
W:  best laoshi is you…
07:40
T:  I try…
07:42
W:  He is with you?
07:45
T:  Who?
07:46
W:  He is in metro too? Your wife. I know it.
07:50
T:  What? No! Why would 'she' be with me?
07:51
W:  You don't answer for many long times you say is lunch with wife.
07:54
T:  Ex-wife. That was yesterday. No, I am alone and only wanting you but stuck on this metro… L
07:55
W:  I don't trust when so long time for coming now, so long time for reply the message. if you on train, what you do, you ar not the boring in the train?! Why no sms?
07:57
T:  wǒ è le,  wǒ yao chi,  wǒ yao chǎofàn
08:10
W:  I making the pizza for you. I think I know your meaning J …Kuài diǎn lái!
08:12
T:  Wǒ mǎshàng lái!  xiao ke ai
08:15
W:  Ok la!